Outstanding Location

Zhuhai is one of the most popular destinations in China. The city also enjoys great popularity at the international level. Zhuhai has over 2 million inhabitants and in addition to the tourism a strong and fast growing economy. The latest figures show it ranked first in the Top 10 Livable Cities in China in 2019 with a score of 90.13.

It is the close proximity to Macao and Hong Kong that makes this trade show venue so attractive. A giant new bridge connects Hong Kong and Zhuhai.

Zhuhai has the longest coastline in the Pearl River Delta and is a warm city with a mild climate.

Home to the headquarters of China Aviation Industry General Aircraft Co., Ltd., Zhuhai offers perfect general framework conditions for the aviation industry. In addition to Zhuhai Lianzhou General Airport the best-equipped of its kind in the Guangdong-Hong Kong-Macao Greater Bay Area, and the Zhuhai Aviation & Aerospace Industry Park – the only economic zone exclusive to the aviation industry in Guangdong province – Zhuhai is now becoming an ideal site.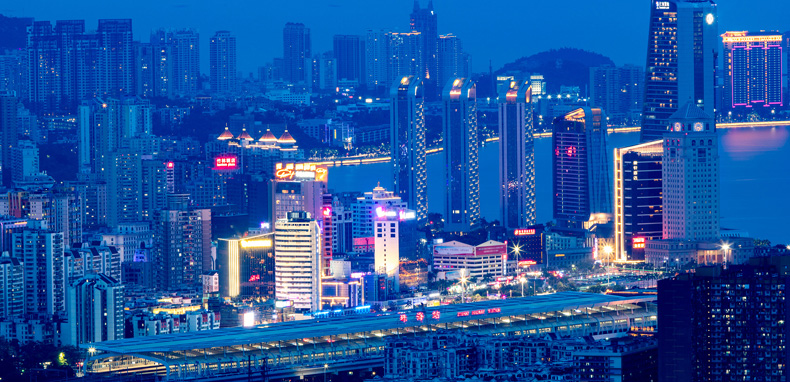 Hotel Service
Zhuhai - as a leading tourism destinationoffers a wide range of hotel rooms and in all hotel categories.
For booking we recommend: 
It takes only half an hour to get from downtown Zhuhai or Macau to the exhibition center by car, one hour from Hong Kong to Zhuhai by ferry and 45 minutes by the cross border bridge. In addition, Zhuhai Airport, Beijing-Zhuhai Expressway and Zhuhai Habor make the city easily accessible from major Chinese cities and other parts of the world.
RAILWAY 
Near Changsheng Road in Xiangzhou District and next to Gongbei Port, Zhuhai Railway Station is the terminal of Guangzhou – Zhuhai Intercity High Speed Railway. This station has bullet trains for example to/from Beijing, Shanghai,Guangzhou and Shenzhen. 
AIRPORT 
The Zhuhai Jinwan Airport is a fast growing airport with a lot of national destinations. In the near future, the airport will get a new Terminal 2, which will connect Zhuhai Downtown and the airport by train. The airport is in the immediate neighbourhood of the exhibition ground. 
BRIDGE 
The Hong Kong-Zhuhai-Macau Bridge (HZMB) is a 55-kilometre bridge–tunnel system consisting of a series of three cable-stayed bridges, an undersea tunnel, and four artificial islands. It is both the 
longest sea crossing and the longest open-sea fixed link in the world. The HZMB spans the Lingding and Jiuzhou channels, connecting Hong Kong, Macau, and Zhuhai – three major cities on the Pearl River Delta. The bridge provides completely new travel possibilities. 
EXPRESSWAY 
The Guangzhou–Macau Expressway (GO425) is an expressway that connects the cities of Guangzhou, Guangdong, and Macau. It is a spur line of the G4 Beijing-Hong Kong-Macau Expressway. 
COMING TO THE SHOW 
In addition to taxis or private limousine service there is a free shuttle bus service running to a number of key hotels and main points of the city.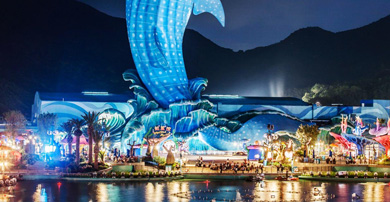 Attractions
Zhuhai offers a wide range of experiences: nature, historical places, leisure and nature parks, islands, shopping, entertainment and much more. A small selection you find here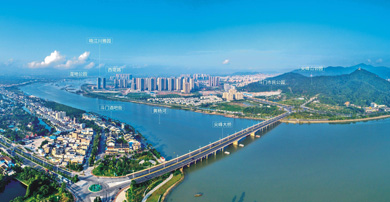 Neighbourhoods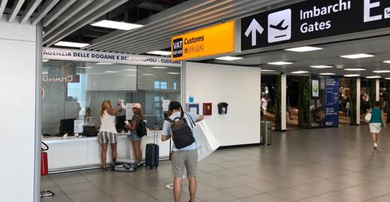 Visa Information